The older we become, the more our bodies begin to experience unflattering and unwanted changes. Certain factors like pregnancy, weight loss, breastfeeding, and aging can leave negative effects on a woman's once youthful figure that cannot be addressed through a healthy diet and strict workout routine. It can also cause patients to feel embarrassed about their appearance. Mommy Makeover surgery is a combination of multiple body contouring procedures performed in one setting to help women regain a more feminine and toned body shape.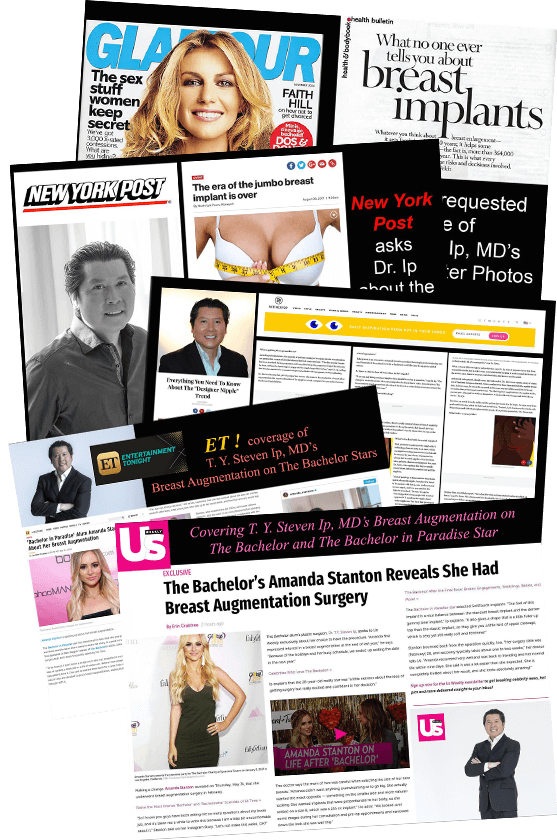 Achieved With Mommy Makeover Surgery
Your Mommy Makeover Options
Breast Augmentation
Breast augmentation is a surgical procedure that can enhance the size and shape of a woman's bust using saline or silicone breast implants. Implants are placed either under or over the breast muscle to improve symmetry and volume to help women achieve a more balanced and feminine figure.
Breast Lift
Breast lift surgery can enhance the breasts by eliminating loose tissue and skin while repositioning the breasts to a more youthful and perky appearance. This procedure can also be performed alongside breast augmentation to enhance your results. The type of incision required for your breast lift procedure will be based on the amount of correction needed.
Tummy Tuck Surgery
Tummy tuck surgery can address weak abdominal muscles, excess fat, and loose skin in the midsection to create a smoother and more toned appearance. The incision is placed low on the abdomen and can be easily concealed with swimsuits or underwear.
Liposuction
Liposuction can surgically remove stubborn fat depots from multiple areas of the body using a thin, hollow tube (cannula). Small incisions are made in the treatment area, through which the cannula is inserted and suctions out the wanted fat. Liposuction can be performed on the following areas:

Abdomen
Hips
Thighs
Buttocks
Recovery
Your recovery will depend on the number of procedures performed during your Mommy Makeover surgery. Swelling and bruising will occur but should resolve after a few days. Dr. Ip will ask you to wear a compression garment to protect your new contours and help minimize swelling.
Diet
Make sure you observe a healthy diet that contains liquids and soft foods, and gradually progress to regular foods. A nutritious diet will assist your healing process.
Activity
Avoid all strenuous activities for several weeks. However, you are encouraged to go for light walks around your house during the first few days to help with circulation. You will be able to return to work about six weeks after your Mommy Makeover surgery.
Medications
You will be prescribed medication like KEFLEX®, CIPRO® (ciprofloxacin), Flexeril™, and Valium® to reduce any pain or discomfort you may experience during recovery.
What Dr. Ip's Patients are Saying
I've been using this doctor since I was 19 and would never let anyone else do my work. He's done work on my mom and countless other friends of mine. He's conservative and has always exceeded my expectations. I've had at least five surgeries done by Dr. Ip and every time I've been extremely happy. He's also super friendly and makes you feel at ease especially if you're nervous. You have to be careful who you choose to get plastic work done by and I wouldn't go anywhere else because I trust Dr. Ip!!!!
Devin G. | Yorba Linda, CA
View More Testimonials
Mommy Makeover Faq
Am I a good candidate for Mommy Makeover surgery?

Ideal candidates for Mommy Makeover surgery must be in good health and have realistic expectations. If you are considering this procedure, you will be asked to refrain from smoking for at least six weeks before and after your surgery.

What will my results be like?

Your Mommy Makeover results will permanently transform your overall figure for a more youthful and attractive appearance. However, additional changes to the body, like weight fluctuations or future pregnancies, may impact the quality of your results.

Are there any risks or side effects associated with a Mommy Makeover?

As with most surgical procedures, there may be some complications involved with Mommy Makeover surgery. These include:

Bleeding
Infection
Poor wound healing
Changes in skin sensation
Blood clots